Roy O. Williams
President and Founder, The Williams Group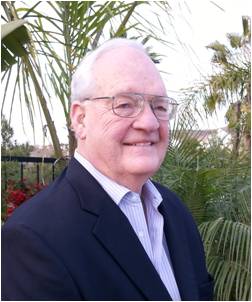 Roy O. Williams is the acknowledged Dean of Post-Transition Research and Planning. He is a pioneer in the art of assisting high-net-worth families meet the challenges of transferring wealth from one generation to the next. Roy is the author or co-author of five highly acclaimed books on wealth transfer-related topics.
In 1994, Roy completed 20 years' research of 2,500 family interviews, studying why shirtsleeves-to-shirtsleeves was endemic in the world of wealth transfer. In this same year, Roy also worked in conjunction with Professor Michael Morris, of the Miami of Ohio School of Business, and completed the largest research project to date on family wealth transfers, studying 750 families, to determine why only one-third succeeded in retaining their wealth into the next generation.
As a result of his extensive research, which has stood the test of time, Roy learned that the problems did not stem from failures of taxes, governance or preservation, but were instead the result of the breakdown of trust and communication within the family unit and heirs who were unprepared for financial responsibility. He realized important elements were missing from the current approach to estate planning, and he developed The Williams Group Process and the Family Assessment Survey, which gives families a baseline from which to start their planning, enabling them to solve the problem of why transferring "maximum wealth" did not guarantee wealth or family harmony into succeeding generations.
The process he established resulted in a step-by-step method to coach family members on the skills needed to transition their wealth successfully. Today, The Williams Group works with affluent families, greatly improving the success rate of their estate transitions.
Also in '94, Roy was awarded a doctorate (honoris causa) by the California School of Professional Psychology, the largest graduate school of professional psychology in the nation. This honor was given in recognition of Roy's 30 years consulting with successful families on the crucial role of trust and communication and the transfer of wealth.
In 1995, Roy was privileged to speak before The House of Lords in London, and he has been quoted in The International Herald Tribune and The Financial Times regarding his work in the wealth-transfer field.
Today, The Williams Group continues their Family Surveys, to upgrade their diagnostics with families and is celebrating their 50 years of client service.
Roy was one of seven children. After high school, he enlisted in the Navy and served as a corpsman, attached to the Marine Corp. Following his honorable discharge, he enrolled in college as a pre-med major. But, after starting his own family while still in college, he gave up his goal of becoming a doctor and graduated from the University of the Pacific in 1963. He played tackle for the San Francisco 49ers until a serious injury forced him to retire from football.
Roy and his wife, Diana, have been married for 56 years and have three sons, eight grandchildren, five great-grandchildren, and still counting.
To contact Roy, call (949) 940-9140 or email roy@thewilliamsgroup.org